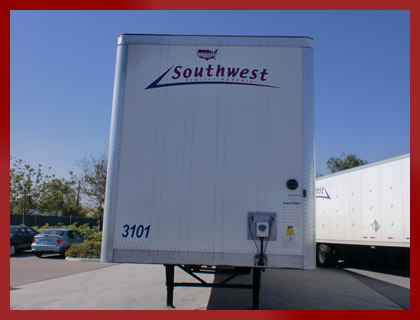 Southwest Trailer Leasing offers rentals from 1 to 365 days to handle your seasonal or unexpected peak business periods. Why tie up precious capital to purchase equipment that you may not need year round? When you rent, you enjoy the freedom of not having any specific time or equipment obligations – you rent short term trailers to meet your short term needs and when you are finished simply return them to us and your rental is over.
Short term trailer rentals are perfect for many reasons:
Managing temporary and seasonal demands
Avoiding fleet obsolescence
Experimenting with new equipment
Free up capital
Replacing out of service equipment
Southwest Trailer Leasing rental programs offer you a convenient way to address these needs. We offer a
wide variety of trailers throughout branch network that are available for daily,
weekly or monthly terms.
We can also arrange for one-way moves with pre-approved drop-off within our branch
network.